Exclusive tailor-made lighting solutions by Falac
The exclusivity of Falac's creations starts from the relationship with the customer: the idea is the beginning of a unique work creation in which every aspect is taken care of down to the smallest detail. The notable craftsmanship tradition, the use of noble and precious metals such as gold, brass and bronze are combined with quality glass and crystal, in a constant journey to offer innovative techniques and materials.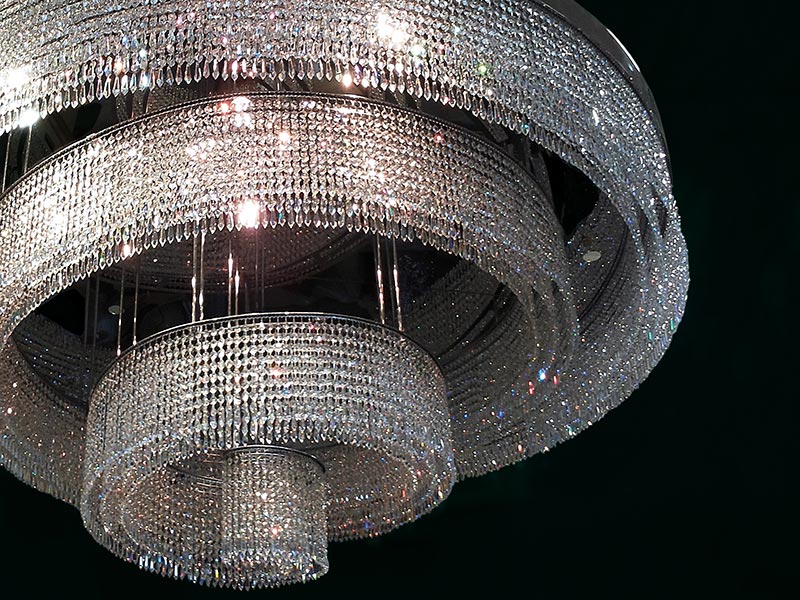 At the customer's disposal is know-how capable of understanding ideas, finding solutions and combining the required style with the latest technology to obtain the intended result with maximum efficiency.
Falac makes exclusivity a journey to create excellence, where every stage from design to production is taken care of and realized by our craftsmen, to deliver to the customer a product in the image of his idea.
Each project is unique, the client's privacy is respected and the final realization is shown publicly only on request.
Request your custom-made Falac realization
Chandeliers, table lamps, floor lamps, wall lamps, lighting tables, and lighting systems of all kinds.
We will strive to satisfy every request for a unique and inimitable product that enhances any location.
If you also have a hand-drawn design or a specific idea, please attach it to the contact form so we can help you realize your dream product.